Contact Earth Essence Herbals
NOTICE: "Earth Essence Herbals" is NOT associated with an ongoing SCAM on social media offering free trial products and then attempting to charge an ongoing subscription fee.
Please contact your credit card company and report the fraudulent charge.
Look for us at the following locations. See you there!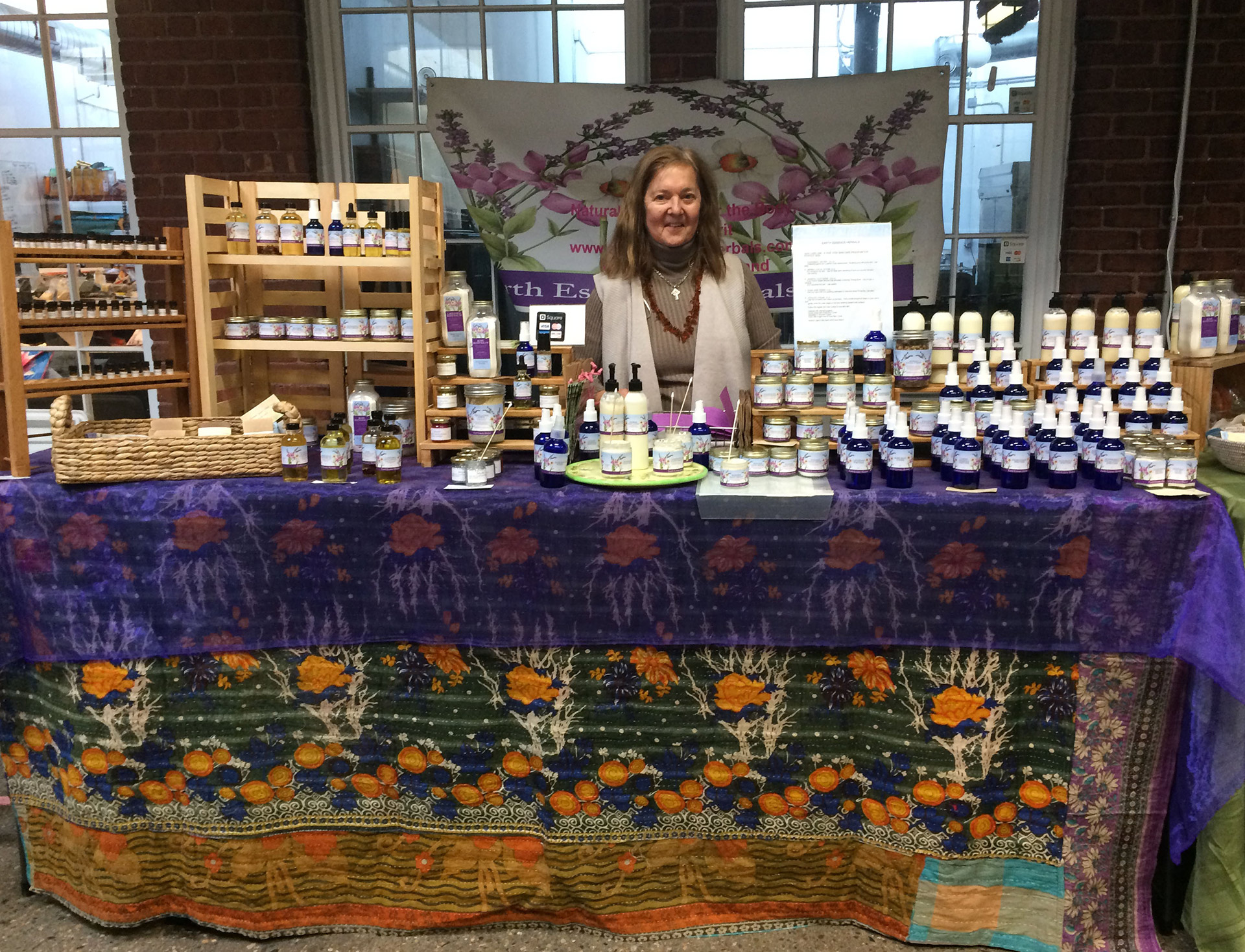 Summer Markets
South Kingstown
Farmer's Market
Saturday: 8:30 AM – 12:00 Noon
May –  October
East Farm, Rt. 108, Kingston, RI
Goddard State Park
Friday: 9:00 AM – 1:00 PM
May – October
East Greenwich, RI
Barrington Farmer's Market
Saturday 9:00 AM – 12 Noon
June 1 – October
(every other Saturday)
Mt. Hope Farm
Saturday 9:00 AM – 1:00 PM
June 1 – October
(every other Saturday)
Bristol, RI
Aquidneck Growers' Market
Wednesday: 2:00 – 6:00 PM
Memorial Boulevard, Newport